16 East Main Street Washingtonville, NY 10992
(845) 614 - 0904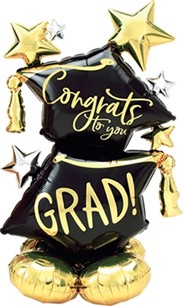 Spring Is Here!
June 2021
As another school year closes, we are offering balloon packages. Pre-order June 16, 2021 and save 15%.
Looking for balloons for your event? Call to plan out your balloon needs with us. We offer free local delivery.
Don't forget to check out our Hallmark selection of cards and gift wrap.
Product of the Month
May 2021
#notoriousRBG