6 Depot Street Washingtonville, NY 10992
(845) 614 - 0904

Mamba's Fiesta is now a member of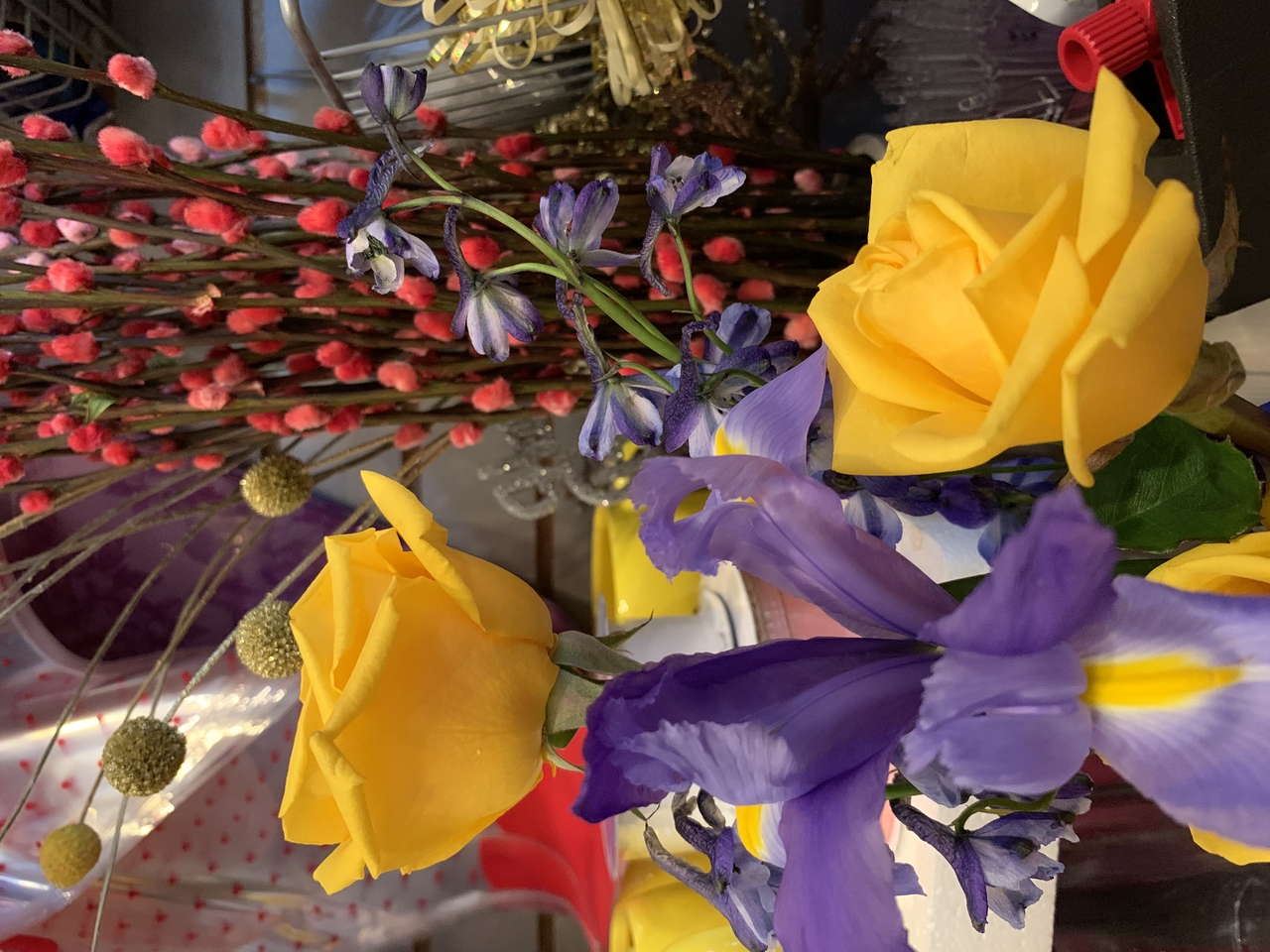 Fiesta Floral Fridays
We Stand for Ukraine
$10 ($5 goes to charity)
What an amazing sign to see in the center of the village! In the spirit of showing support for the Ukrainian refugees, we are offering a very special bouquet.
We Stand for Ukraine Minis - $10
A trio of yellow roses flanked by blue delphiniums all surrounded an iris. A simple bouquet just perfect for a windowsill or desktop. $5 of each bouquet will go to The Kunis/Kutcher Ukrainian Support effort at
https://www.gofundme.com/f/stand-with-ukraine
Mila Kunis & Ashton Kutcher have pledged to match $3 million dollars raised to support the crisis of housing, feeding and clothing those who have fled the war front. Politics aside, there is a very real and true human crisis going as families are fleeing a war-torn country. International relief agencies and the governments of neighboring countries are struggling to rapidly deal with the influx of refugees. The Kunis/Kutcher Ukrainian Support effort is raising money to help Air BnBs, local food suppliers, local hospitals, etc. get the supplies needed. This little bouquet will send a donation to a very worthy cause and hopefully spread awareness to the crisis at hand.
A larger bouquet for $30 is available that includes blue hydrangeas and yellow roses. $15 will go towards donation.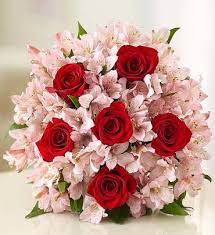 Product of the Month
February 2022
Peruvian Roses? This lovely mix of classic red roses and alstroemeria offers variety on that special day. Make it a complete gift by adding Godiva chocolates and/or balloons.