She gives, gives and gives...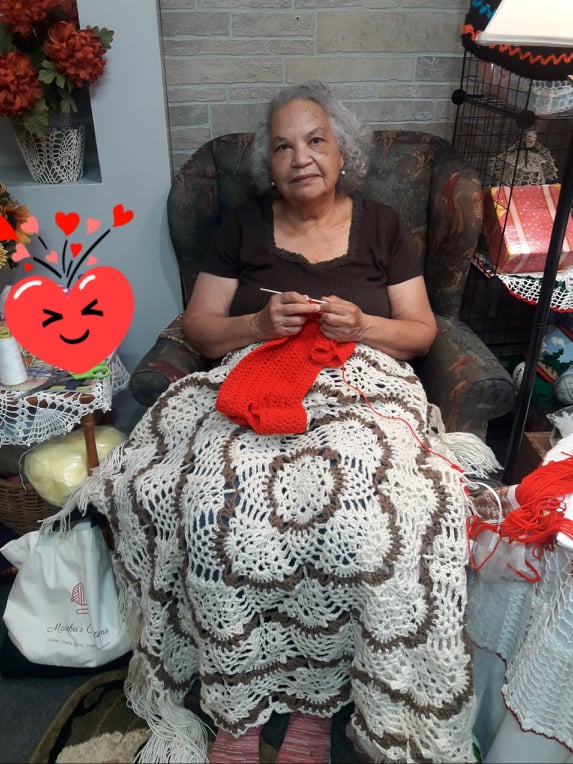 Community service, volunteering and stewardship our just a few of the principles that are important to our family. In every endeavor, we strive to incorporate our commitment to service.
Quite often, we receive donations of yarn, craft supplies, vases...you name it. Every year, we choose an area of focus and put these donations to good use. Your donations go to our charitable donations are never used for new store selection.
Critters for a Cause
Mamba has created crochet pop culture characters that raise money for causes dear to us. $5 from each item purchased goes to the following organizations:
Bernie Mittens
American Cancer Society
Notorious RBG
Autism Speaks!
Betty White
Blooming Grove Humane Society
Coraline
My Very Own Blanket (Foster Kids)
Rainbow Fish
Country Kids Pantry

Wednesday
Fearless! Against Domestic Violence
Individual critters are available at $20 each or in gift baskets starting at $35

The Forever Blanket
One phrase that resonated in 2020, was "We're in this together". As the first wave of COVID subsided In 2020, Mamba's Creations created The Forever Afghan to help our community honor the loved ones that had passed. We are now in our fourth year of this beautiful tradition.
The November 1st Day of the Dead holiday (in Spanish referred to as Dia de los Muertos), originated in Mexico and celebrates the dead, rather than being afraid. It's a holiday for people to honor their ancestors and loved ones who have passed away and invite those spirits back into their homes to be part of the family once more. It's a celebration of family and a show of respect for those who have passed away. El Día de los Muertos is not, as is commonly thought, a Mexican version of Halloween, though the two holidays do share some traditions, including costumes and parades.
Sugar skulls represent a departed soul and are placed on the home ofrenda (altar) or gravestone to honor the return of a particular spirit. Sugar skull art reflects
the folk-art style of big happy smiles, colorful icing and sparkly tin and glittery
adornments. During the month of October, Mamba's Creations creates Crochet
Sugar Skull kits which include the following:
· White Crochet Sugar Skull Granny Square

· Assorted Embellishments
Crafters are welcome to decorate the Crochet Sugar Skulls and return the completed square with the name of the loved one who is being celebrating. The artisans at Mamba's Creations then piece all the squares with name cards onto The Forever Afghan and have the completed Afghan on display on November 1st. These kits are being presented as a public service to our community free of charge. To date, The Forever Afghan has 48 honorees.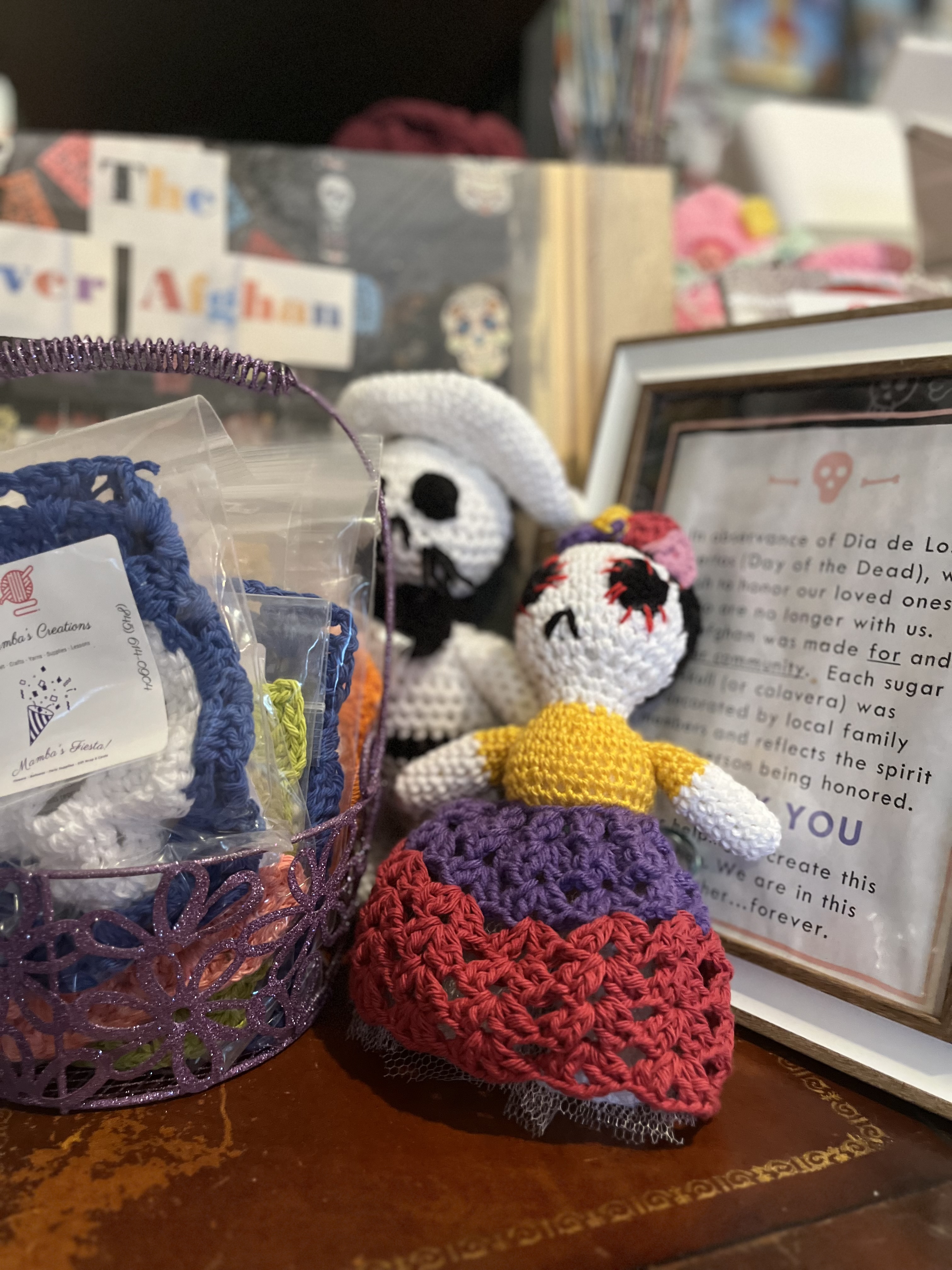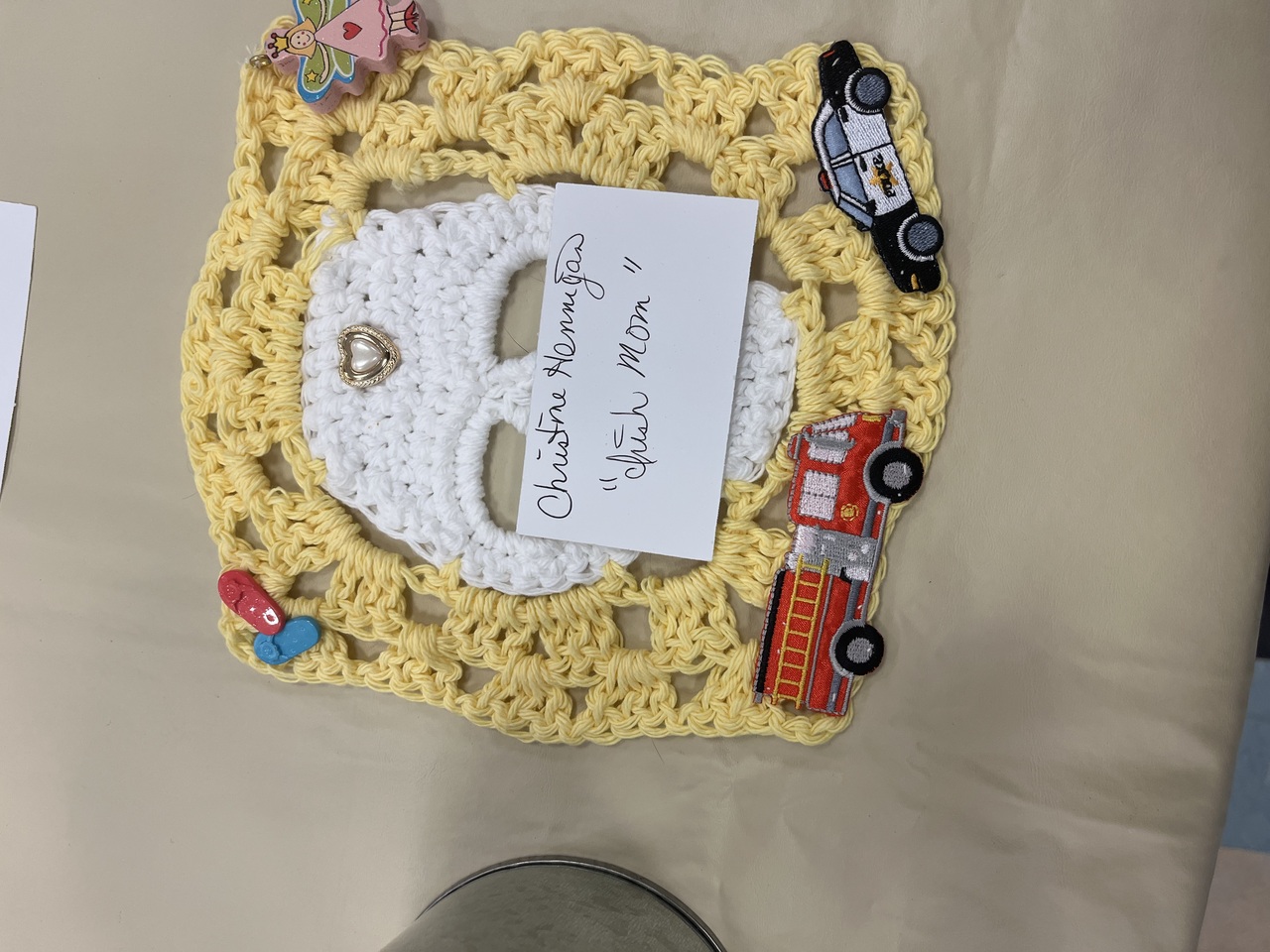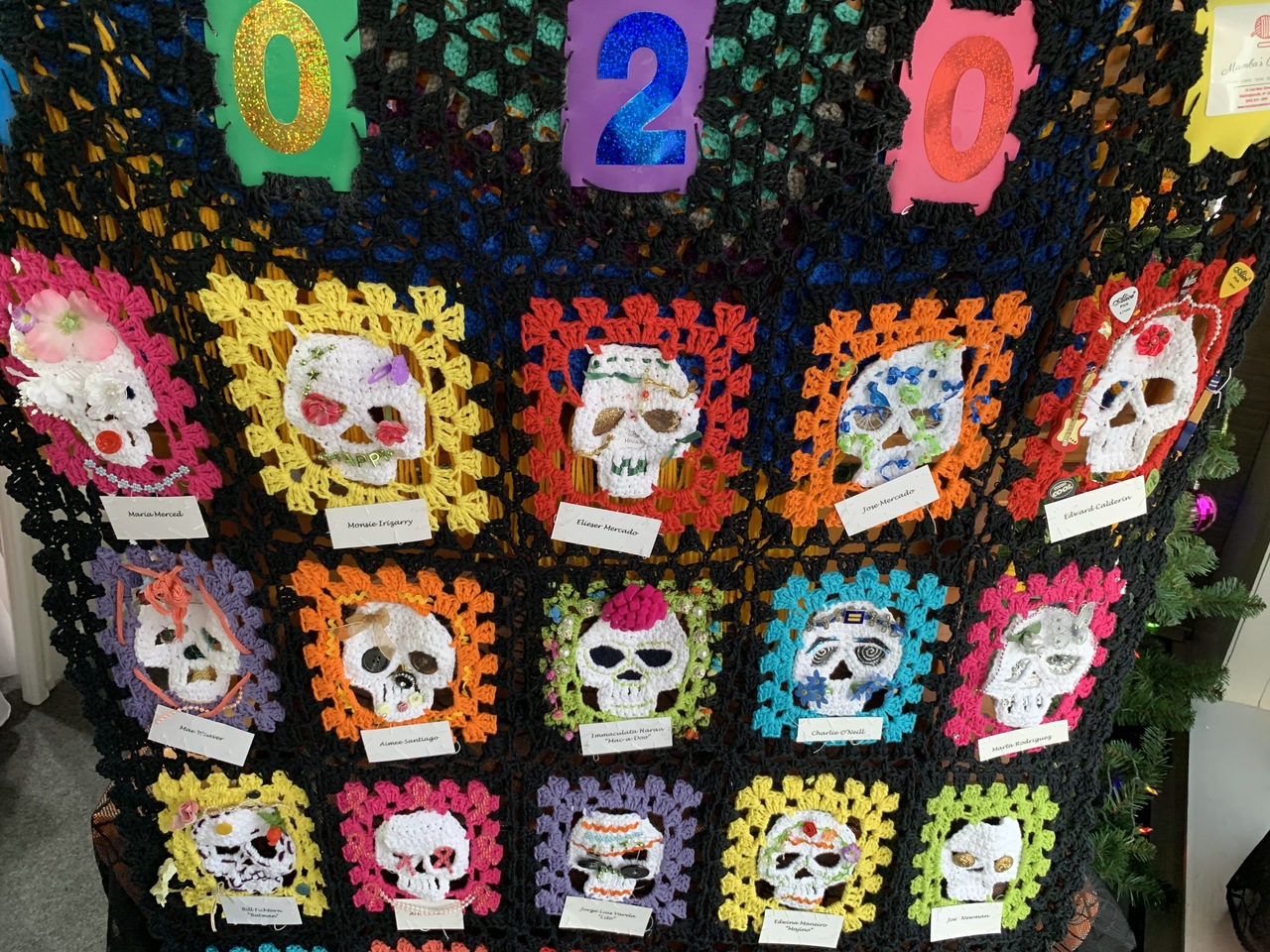 Pet Adoption
Every August, we partner with iHeart Hudson Valley to produce a pet adoption event. There are no vendor fees and we reach out to our local shelters, groomers, animal hospitals and artisans to create a truly magical afternoon. In addition, Mamba creates adoptable critters that raise money for the event.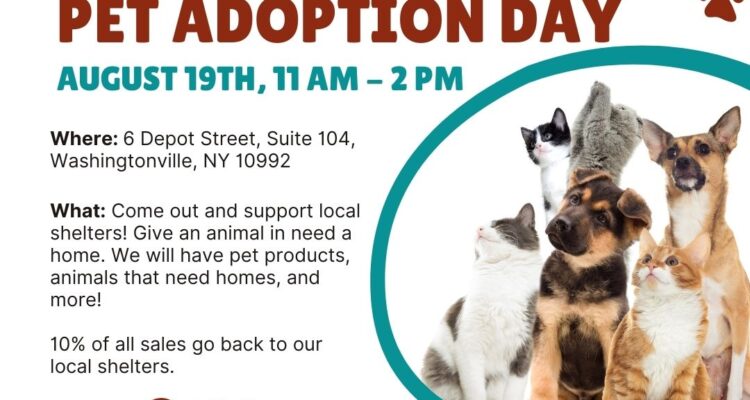 Our Last Pet Adoption Event in 2023
Pink-tober
Mamba's Creations is dedicated to the fight against breast cancer. In October, we wear pink and more:
Shop the Tree goes pink, all items raise $5 each for the American Cancer Society
We host a Pink Pop Up Market where vendors are free to place a booth in our parking lot or a table on the deck at no charge. We just ask that they pledge a portion of their sales to breast cancer research/awareness.